Good and Bad Trading Conditions for Binary Options
Happy Lunar New Year's Eve for those of you who celebrate it. Meanwhile, in this email I wish to show you the differences between good trading conditions for Binary Options, and the bad ones, so that you can stay in, or out of the markets appropriately.
Bad Conditions First.
This is a screenshot of bad trading conditions. As you can see in the picture (below), the price is EXTREMELY flat and consolidated. Even upon moving out of one tight horizontal range, it goes into another tight range 1-3 bars later. You might think of catching it go up one bar and down the next, but when things move very tight, what if you get doji or pin bars one after the next? Theoretically, a long consolidation will be followed by a very powerful breakout… when there's market volume. When there isn't, it could just be an endless wait that will not be worth while.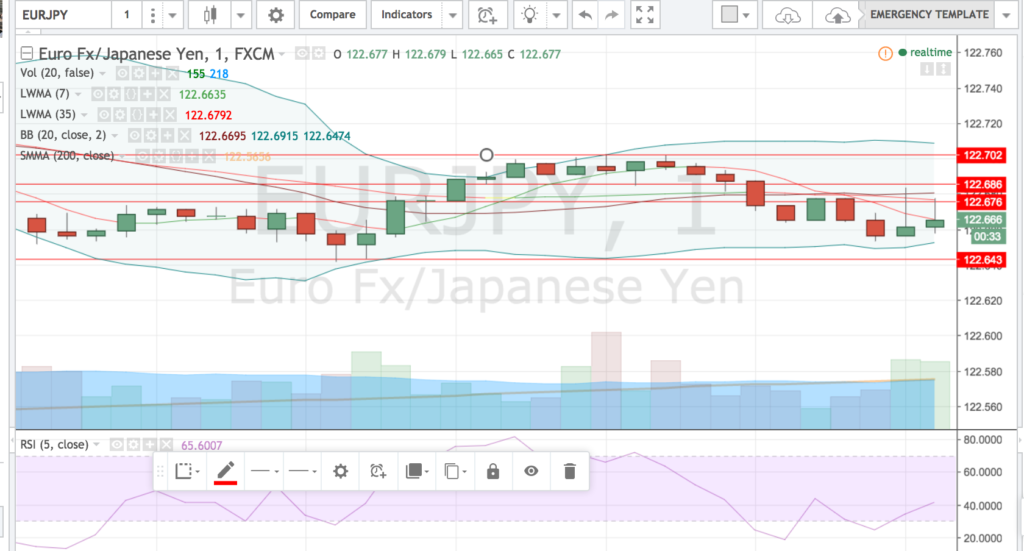 Good Conditions.
This is a screenshot of good trading conditions. Although you see there was a consolidation, but once it broke through, it continued to tank steadily. This is one situation where I would have multiple short entries following it down, and at the very end, riding it back up for a pull-back. I could easily get 7-11 trades in there, based on how aggressive I wished to be.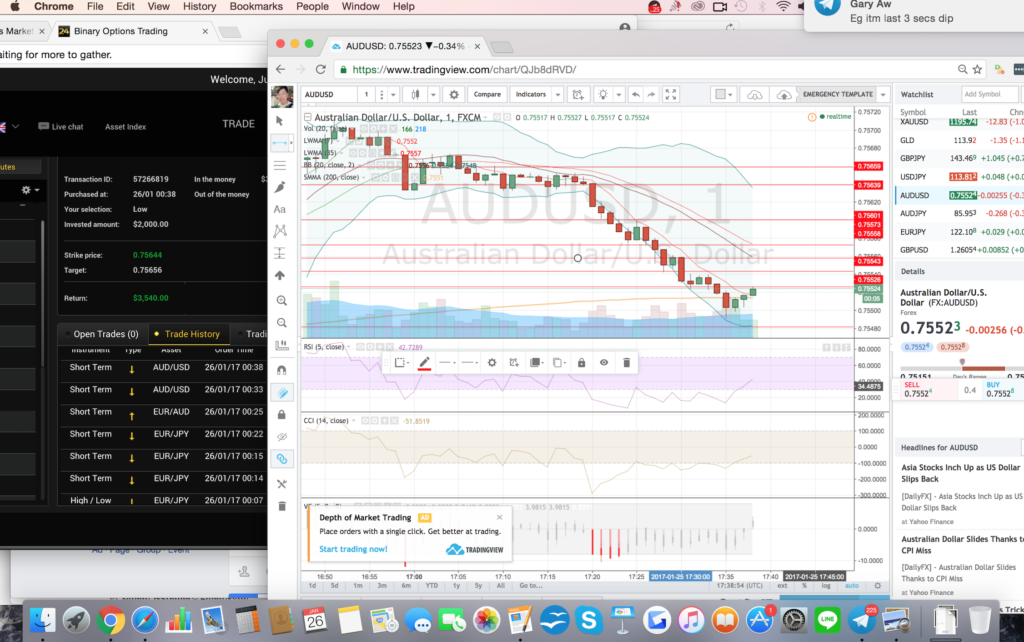 How About The Conditions RIGHT NOW? (At the time of this email)
I just took a quick look at EURJPY and a few currency pairs and I see that it's really bad, like my first screenshot. Once again, this was predicted in my weekly analysis blog post. As I said, Great Britain's Theresa May and USA's Donald Trump are meeting, and plus, many Asian markets close early for the Lunar New Year's Eve. So, if I were you, I'd log off my trading platform right now, and enjoy the rest of my day outside.
Have a great weekend,
Julian
Founder, The Binary Lab
Wishing you Happy Lunar New Year!
Right to Left: Me (right), my fiance (center), and Delilah (left), who handles all the new member accounts at https://thebinarylab.net/sign-up/
P.S. For those looking to open broker accounts over the weekend…
Recommended Binary Brokers
The broker I use in my webinars is IQ Option (CYSEC-Regulated) – Catering to seasoned to serious traders. Open your account HERE.
This week's popular broker for those Outside the USA is Olymp Trade (IFC-Regulated) – Catering to novice to advanced traders. Watch my platform demonstration video HERE.
This week's popular broker for those Living in the USA is MarketsWorld (GSC-Regulated) – Catering to notice to advanced traders. Open your account HERE.
** Note to Non-Binary Lab members, accounts opened via these links above with min deposit of US$400 and above will gain you FREE Membership to the Binary Lab. Simply mail your deposit confirmation and email account used for the broker to [email protected] for verification. **